by Scott Dreyer
In contrast to some big Democrat wins in the eastern part of the state giving them control of both houses of the General Assembly, the Roanoke and NRV experienced a regional red wave in the November 7 elections.
Of particular significance, the GOP won both of the most competitive, high-stakes races in our area for General Assembly seats.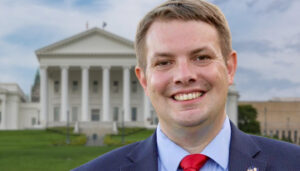 In the highest-profile race, Sen. David Suetterlein defeated Roanoke City Councilwoman Trish White-Boyd for the newly-created Senate District 4. Some have erroneously claimed this race was for "retiring Sen. John Edwards' seat." Actually, however, the grossly-gerrymandered district Edwards long represented–nicknamed "The Johnnymander"— was dissolved in recent redistricting. That old district lumped Democrat-heavy Roanoke City with the Virginia Tech area, so that both it and the surrounding GOP-heavy rural areas surrounding it were not competitive seats.
The new District 4, however, has the advantage of including most of the Roanoke Valley as a "community of interest." It covers all of Roanoke City, Salem, and parts of Roanoke and Montgomery Counties. As can be seen in this district map, White-Boyd racked up wide margins in the City and narrow margins in two Montgomery County precincts just east of Blacksburg. However, she lost everywhere else in Montgomery County, Roanoke County, and Salem. Suetterlein carried seven precincts in Roanoke City: Preston Park, East Gate, Hollins Road, Southeast, Garden City, South Roanoke, and Deyerle.
Suetterlein's win means a Republican will represent Roanoke City in the State Senate for the first time since 1995, when Edwards first won a seat.
Suetterlein won 53% to White Boyd's 46.29%.
The second-highest profile race in the region was for the 41st House District in western Roanoke County from Catawba to Starkey and much of Montgomery County, including Blacksburg but minus Christiansburg.
Since that district includes Virginia Tech and state law now allows day-of voter registration, some wondered if enough Tech students would show up to throw the race to Franklin.
Obenshain's win was 51.93% versus Franklin's 47.96%. To put it into perspective, Obenshain's margin of victory was only 943 votes.
Roanoke County made history Tuesday. For the first time, come January 2024, every elected position in the County will be held by a Republican. The transition has been slow but steady, with GOP candidates gradually winning, office-by- office. When Clerk of Court Steve McGraw (D) retired in early 2023, the County only had one Democrat office-holder left: Nancy Horn, with 22 years as Commissioner of the Revenue.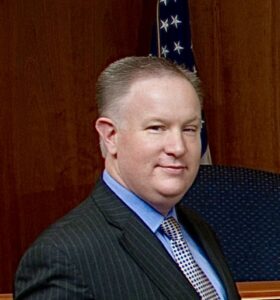 Roanoke County Supervisor Jason Peters (R), who represents the Vinton Magisterial District, threw his hat in the ring to run for Commissioner of Revenue, having been led to believe Horn, at age 78, would retire. Two days before the filing deadline, however, Horn suddenly declared her intention to run for re-election.
Despite Horn's county-wide name recognition after 22 years in office, Peters was able to overcome that with a 53.65%-45.96% victory. Peters' margin was an impressive 2,244 votes.
Peter's statement: "It has been a great honor to serve on the Board of Supervisors for the past ten years and I look forward to serving the County as the new Commissioner of the Revenue. I look forward to reaching out to our citizens and businesses to see how the Commissioner's office can better serve our community."
Having won Tuesday's election, Peters will soon resign his Board of Supervisors seat.
As evidence of Roanoke County becoming increasingly red, a large number of GOP incumbents cruised to re-election with no opposition. One is Clerk of Court, Michael Galliher, who will be the first Republican to hold that office in the County in 30 years. Others include Sheriff Eric Orange, Treasurer Kevin Hutchins, Supervisors Paul Mahoney (Cave Spring) and Martha Hooker (Catawba), and Commonwealth's Attorney Brian Holohan, who plays a huge role in maintaining law and order in the community.
State law prohibits school board members from being officially affiliated with any political party. However, the parties are allowed to endorse school board candidates.
GOP-endorsed candidate for Cave Spring's School Board seat, Shelly Clemons, overcame nasty attacks that included ongoing vandalism to her signs, a non-transparent social media opposition page where Clemons' supporters were shut out, and a verbal assault at the Brambleton Center early voting site that was so vile, police were called.
By election night, the result wasn't even close: Clemons bested her opponent Mary Wilson by a lopsided 57.96%-41.55%. Clemons' margin of victory was 1,010 votes.
School Board Chairman Brent Hudson (Catawba) originally was unopposed. However, after a series of rancorous Roanoke Times articles targeting the School Board over the spring and summer, an opposition write-in candidacy was announced. Catawba voters, however, weighed in with their support of Hudson, giving him 4,312 votes versus only 840 write-ins, or 16%.
Full results for Roanoke County local elections can be found here.
With redistricting, Roanoke County is divided among two state Senate districts and three House of Delegates districts. In Senate District 3, former Delegate Chris Head defeated political newcomer Jade Harris 65.7%-34.2%. This sprawling district wraps around eastern, northern, and western Roanoke County and includes North Vinton, Hollins, Glenvar, Hanging Rock and Catawba. Then the district goes north along the Shenandoah Valley up to Staunton and Waynesboro.
In other House of Delegates races, political veteran Joe McNamara (R) won re-election by a 60-40 margin in the new District 40, a C-shaped district running from Hollins to Hanging Rock to Salem to Hidden Valley, Cave Spring and Hunting Hills. The district also includes three City precincts: Deyerle, Lee-Hi, and Grandin Court.
The new House District 39 includes all of Franklin County and a prong along southern and eastern Roanoke County including Clearbrook, Mount Pleasant, Vinton, Bonsack, and north to Mountain View. Republican newcomer Will Davis, a Franklin County lawyer, won unopposed.
In sum, the two state Senate seats and three House of Delegates seats that include Roanoke County will all be represented by Republicans when the new General Assembly convenes in Richmond in 2024.
The newly-elected House of Delegates serves a two-year term while the State Senate has a four-year term.
Republished with permission from The Roanoke Star.